About Instructor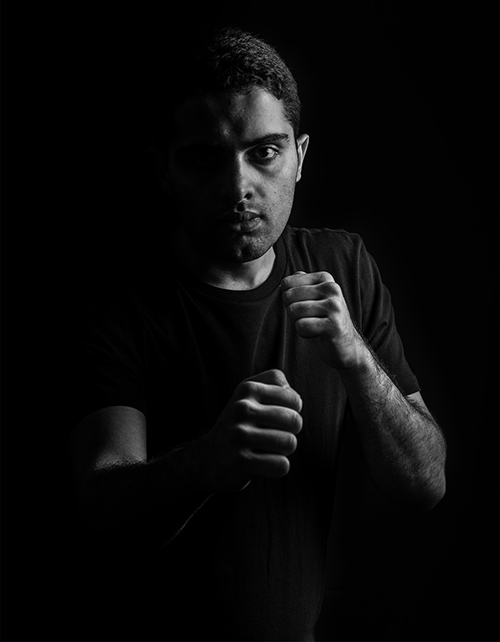 Seyed Mostafa Fattahi is a talented and highly skilled martial arts instructor and he has been training martial arts for about a decade. He specializes in street self defense training in the style of Wing Chun and Jeet Kune Do (Bruce Lee's style of martial arts).
 Jeet KuneDo was not the start of martial arts for Mostafa though; He had already been training other martial arts since the age of 12.
Since 2006 he has been a student of the founder of Jeet Kune Do Kali Eskrima in Iran Sifu Reza Shouraki. Mostafa received his official instructorship from Wushu Federation under head of the jeet kune do Organization of Khorasan Razavi state Si hing Ali barza. Mostafa has an extensive background in combat sports. He is a long term student of karate and Tae Kwon Do Poomsae and kung fu, he also have third degree black belt in Bei Shaolin Quan Kung Fu. Mostafa Fattahi received his official arbitration certificate from west Asia wushu federation and he is an experienced Referee.
In terms of fitness and conditioning training, Mostafa spent about five years as a personal student of Iranian bodybuilding champion Abas Ranjbar, in addition to being a professional fitness and martial arts conditioning instructor, Mostafa has participated in the coaching course of Iranian Body Building Federation and received his body building instructorship.
In addition to distribute the philosophy of Wing Chun and Jeet Kune Do, Mostafa is currently works as secretary general of Khorasan Razavi's Wing Tsuun WT organization.
Mostafa shares his knowledge of Wing Chun and Jeet Kune Do via Seminars, Public and Private Classes and is based in Mashhad, Iran.
For More Information on Mostafa or contact him for classes, demonstrations, seminars or private tuition, please feel free to contact him.